Double Wall Ceramic Travel Mug with Lid, 14 oz
Regular price
Sale price
$20.99 USD
Unit price
per
Sale
Sold out
Buy on Amazon
Brand: MORA CERAMICS HIT PAUSE
Color: Nightwaves
Features:
IT'S TIME TO HIT PAUSE: Mora Ceramics is more than a mug. Mora is Latin for "Pause", acting as a reminder to slow down in your amazing life. You are always being told to do more, to go faster, to be better, but it's time for you to slow down every once in a while and hit pause. Your Mora mug can help you do that. Every time you use a Mora mug it is a reminder to hit pause, give yourself some me time, and improve your overall well-being.
LEAD FREE ALL NATURAL GLAZE: We know that lead is a poison, but what some of us don't know is that it is in a lot of ceramic glazes, since there is no US regulation for lead in adult products. Unlike other ceramic companies, our glazes are lead free, meaning you will never have to worry about lead leaching into your system and making you sick. Since our glaze is all-natural, it tends to change color depending on the lighting. The color may be a tad different from what you see on your screen.
SPLASH RESISTANT LID: Our lid has a silicone grip that's 2X's thicker for extra grip. The ring extends to make a smaller drinking hole which reduces spilling while drinking by 90%. The lid stays shut until you open it. No more lids that open accidentally and splash coffee in your new car. As always, the lid is dishwasher safe and BPA free. For best results, don't microwave the lid. But the mug is 100% microwavable. Lid style may vary in 2022.
DOUBLE WALLED CERAMIC WITH 20% STRONGER PALADIN CLAY: Our mug has two walls meaning it won't burn your hands when you're holding it. The clay was refined and fired with you in mind. Only we have Paladin Clay which is 20% stronger than the competitors, giving you a stronger and more durable ceramic cup. The shape was designed to fit in the cup holder of any car, contain your favorite 14 oz beverage, and make you happy every day.
MORA'S 30 DAY PROMISE: Love your Mora mug or return it for a 100% refund, no questions asked. Our customer service is available daily to hear your questions or concerns. Our objective is to help you hit pause, so we won't settle for anything you don't love. We're not happy unless you are.
Binding: Kitchen
model number: 20-S4-MCTY-0022
Part Number: 20-S4-MCTY-0022
Details: ATTENTION ALL BUSY PEOPLE:With Mora Ceramics™, we are more than just mugs. We are a message. You're busy, so your Mora mug is to remind you that sometimes you need to hit pause. You deserve to be pampered. Try and use your Mora mug every day, and give yourself at least five minutes of "me time." That means putting yourself first and giving you the care you need and deserve. Join our community on IG, find us @moraceramics, tag us and share your hit pause experiences. We look forward to hearing from you. REASONS YOU NEED MORA:● Pure Taste: No more metallic taste from stainless steel. Compared to all other materials, ceramic gives coffee drinkers the purest taste.● Lead-Free Glaze: You can always count on us for never putting lead or other toxins into your mug.● Splash Proof Lid: You gave us feedback, we listened. Our new 2nd generation lid has a 2X's thicker silicone grip for a secure fit and a smaller drinking hole to prevent spilling. Spin to open and close. ● 100% risk free: 30 day No-Chip Guarantee. If you don't love your mug, just contact us and we will make you happy.● A Mora mug makes a great gift. Whether it's a gift to yourself or a gift to someone you love, it's a wonderful way to tell someone that they are appreciated and deserve to hit pause. OUR MORA STORY: We are Jerry and Alix, a busy husband and wife who wanted to spend more time together. Jerry is a Chemical Engineer and research enthusiast who is now a ceramic expert. Alix is an artist, Chinese interpreter, and coffee lover who deals with anxiety and came up with the Hit Pause method. We spent months researching the right glaze, clay material, mug shape, and lid functionality. During our design process, we combined the beauty of handcrafted mugs with the functionality of a travel mug. We hope you enjoy our hybrid creation.
Package Dimensions: 7.8 x 4.7 x 4.6 inches
Share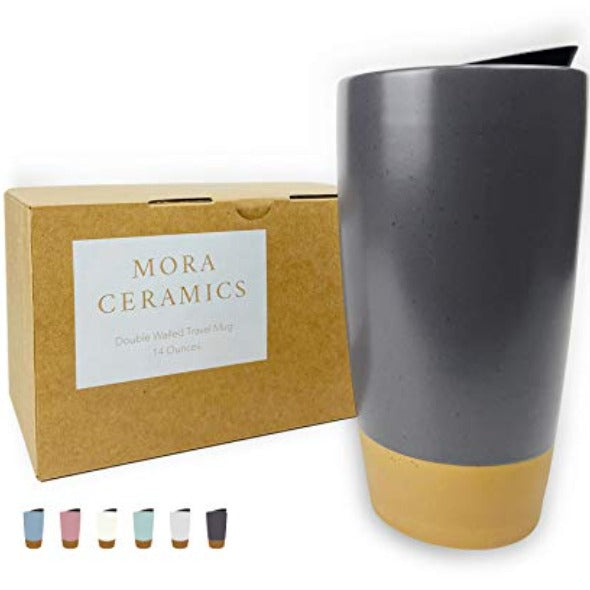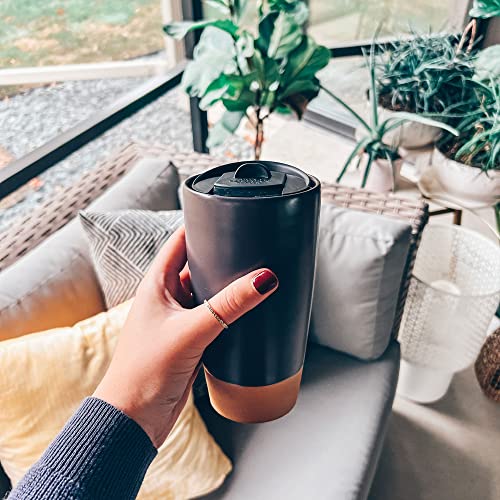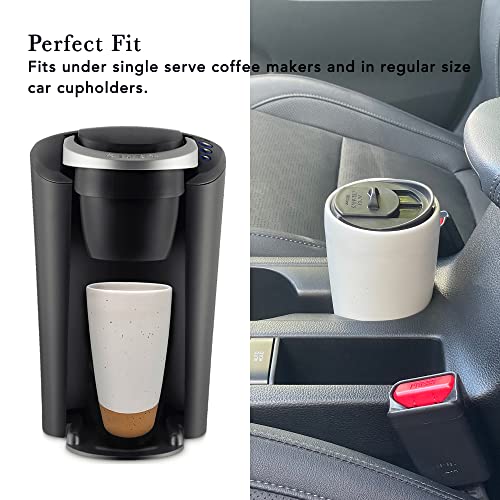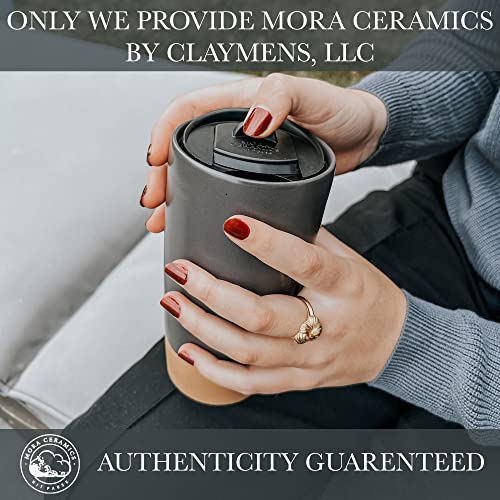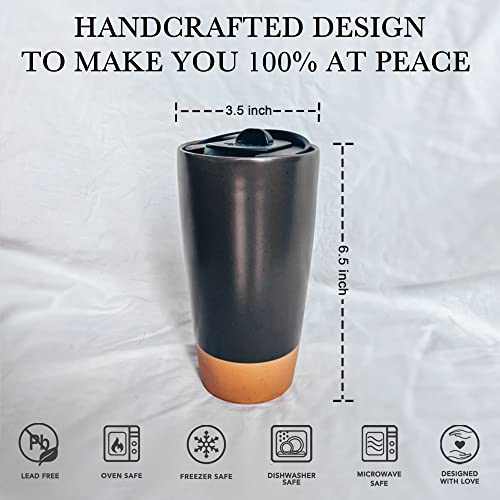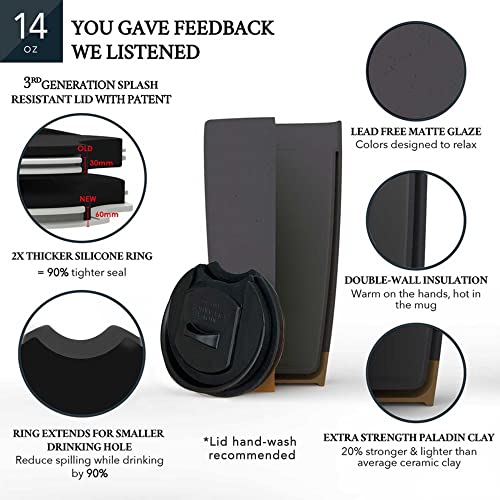 Choosing a selection results in a full page refresh.